November 26, 2005
Hope you all had a wonderful Thanksgiving, filled with good friends, family and food. We had a very nice Thanksgiving. My mom and I did the cooking and i enjoy that. We got up early to prepare the stuffing and get the bird ready and in the oven. We made 2 kinds of stuffing. Her regular stuffing which is yummy and i made some cornbread the night before to have some cornbread stuffing too. Check out our feast.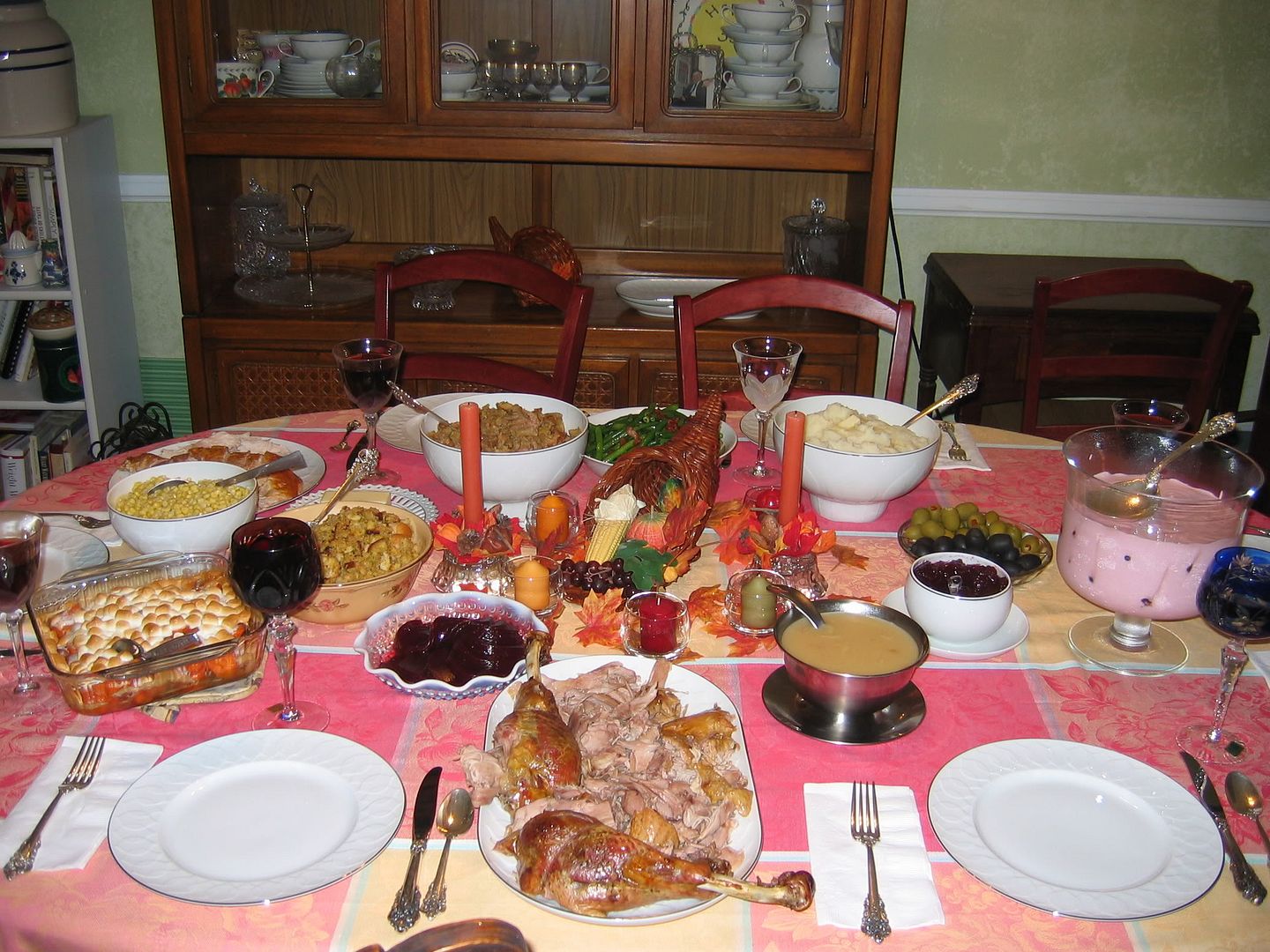 My friends, Sandy and Bob, came to celebrate with us and it was so nice to see them. And my new beau, Junior, came to meet my family and have dinner with us. It was really nice having him here. Everyone seemed to like him too.
I like this pic because it's one of the first of me and Junior, but i hate it because i can see the weight gain. It's so depressing. Something to work on.
We (Mamacita and me) went shopping yesterday but we didn't go super early. We went to an outlet mall around 10 am. It wasn't too terribly crowded. Mom got some super deals at Eddie Bauer. I bought a black Bali bra that i found on sale for 9.99 with 25% off. It was 8.00 something with tax, can't beat that. I'm kind of picky about bras and the only one i truly, truly love is the Victoria Secret Body by Victoria but i cannot afford $41.50 a bra and i wore the last one til it almost fell apart. I'm hoping this bra will fit. Mom wanted me to try on, but ew, i hate trying them on. I just take my chances.
Woke up with a crick in my neck. I may need to go to a chiropractor after all. We'll see.
Have a lot to do today, i'm already stressed. And i'm not use to having a guy who wants to spend so much time with me. I want to spend time with him too, but i have my family, and things i need to do, and a friend who wants me to go visit, and part of me wants to just be alone for awhile and knit. I should be happy that i have a man who cares and family and friends who want to be near me.