December 16, 2005
I'm a bad blogger but i've been very sick with a cold the last 3-4 days. I took a nap one evening and woke up with a sore throat and it just hit me from there. I spent all day Wednesday in my jammies, taking liquid cold stuff and sleeping, laying on the couch. I had an interview Thursday that i wanted to feel ok for, and i did, i made the interview and I was ok, but then i thought i was fine to spend the day with Junior, go have lunch, go see Christmas lights at night and i overdid and so today i feel like crap again.
I got a lovely package from my SP6 Missy! She's just the best pal ever and this was her first one to be involved in. She shamed me because i haven't even gotten my last package to my poor pal. But I promise that pics and a proper thank you are coming soon.
I just placed a rather large knit picks order for myself for Christmas at my mom's direction! Oooohhh, i can't wait! Lot's of stash and fun stuff coming. I have a lace wrap and a shawl project coming from that!
Today i made peppermint marshmallows. See...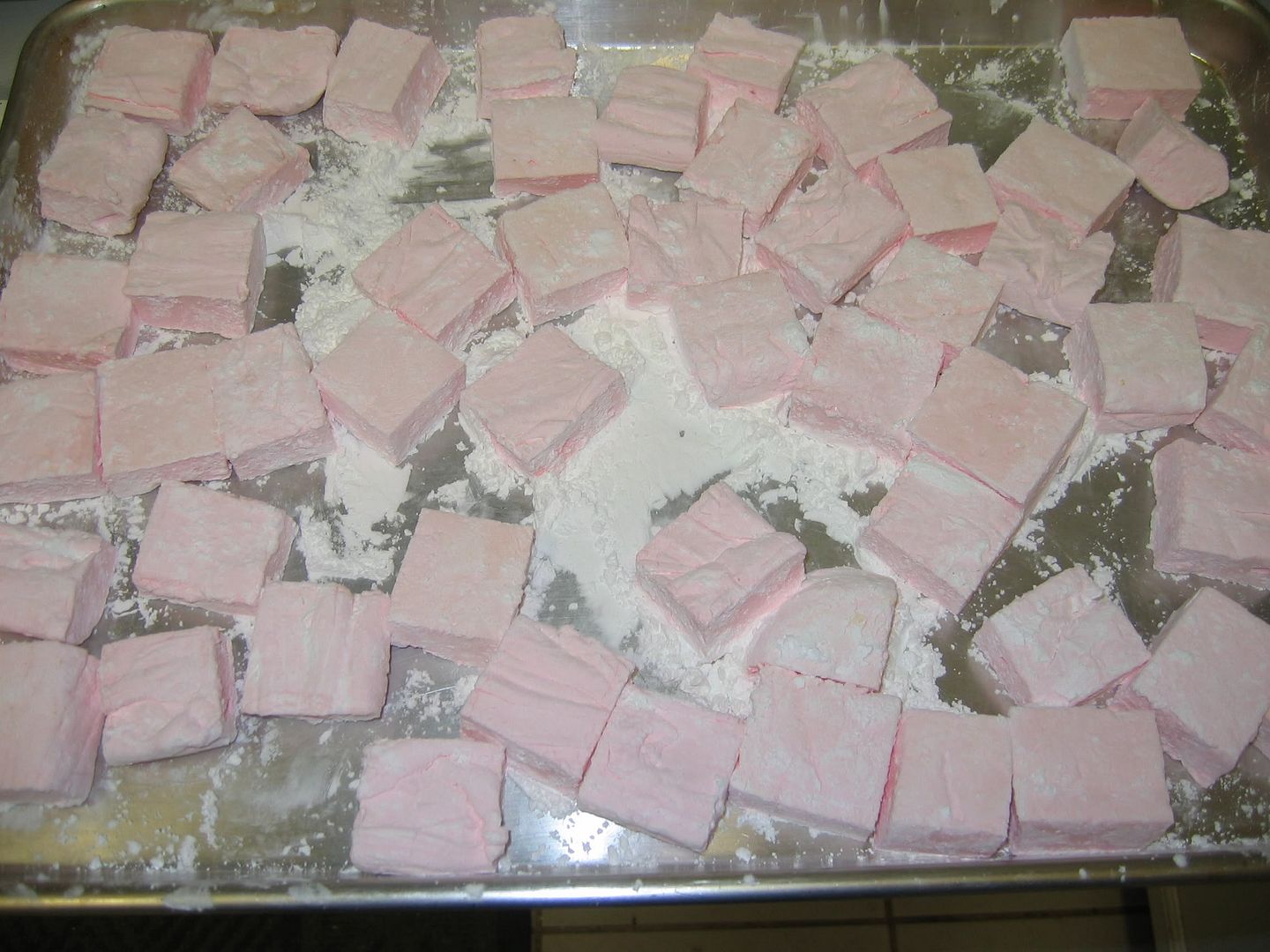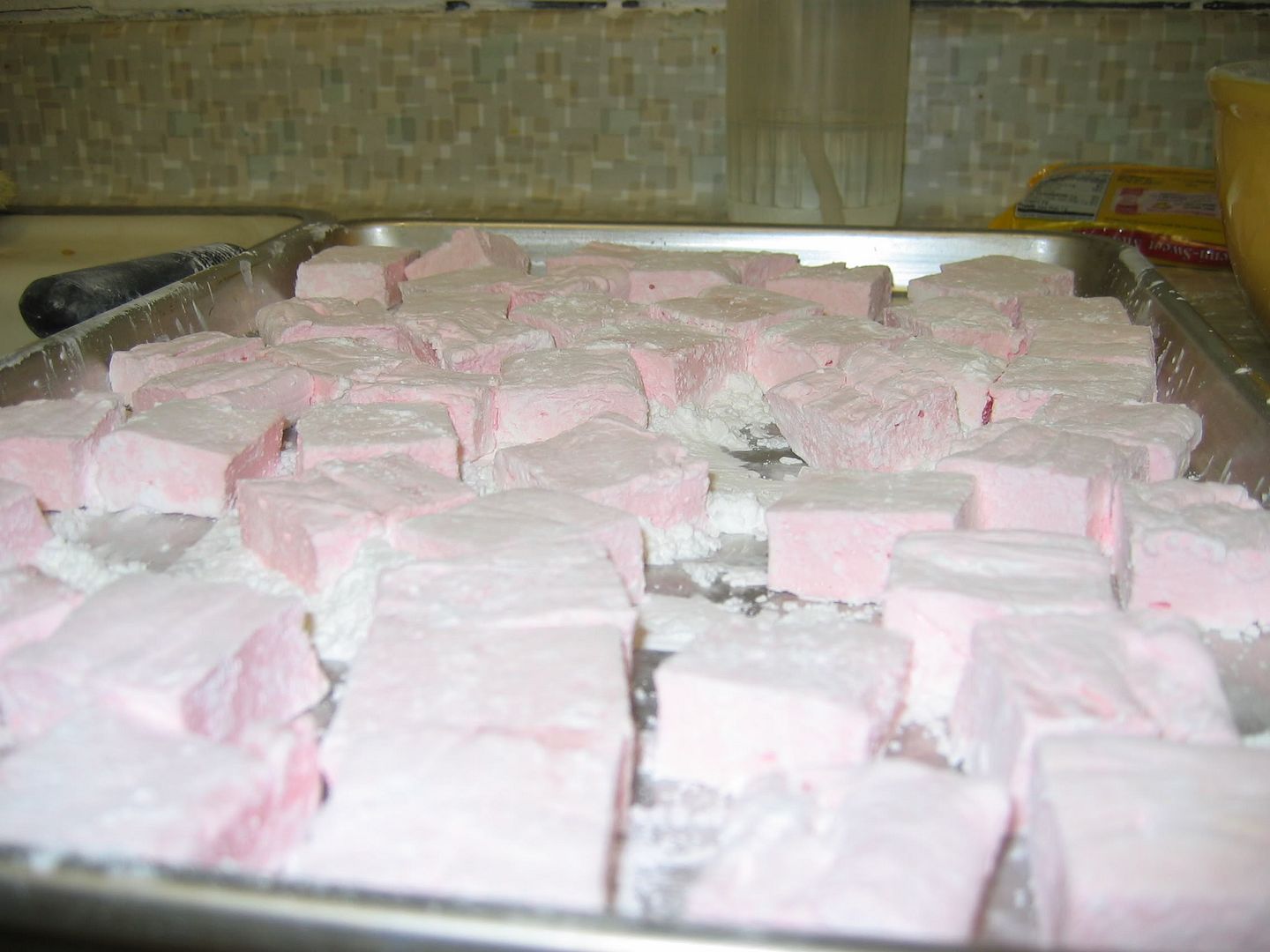 They are a really pretty pink color from using crushed peppermint candycanes in them and i was surprised but they are like a real marshmallow, they have a really nice texture and they were kind of fun to make. I was going to make some hot cocoa mix and then package them together as gifts. Does anyone have any cool packaging ideas? Do you think it's a lame gift? I like homemade things, but you know, sometimes people are like, oh whatever. If anyone is interested i got the recipe from the December 2005 issue of Family Circle. There is also a recipe for plain marshmallows on the
Cooking for Engineers
blog.
Junior is on his way over to visit tonight. I told him that was fine but i look like crap, he said he was coming to visit, not lovey dovey. Guess we're at that point where i'll allow him to see me with almost no makeup and that sick in the eyes look. Sweet of him to want to see me all gross and snotty. LOL