December 6, 2005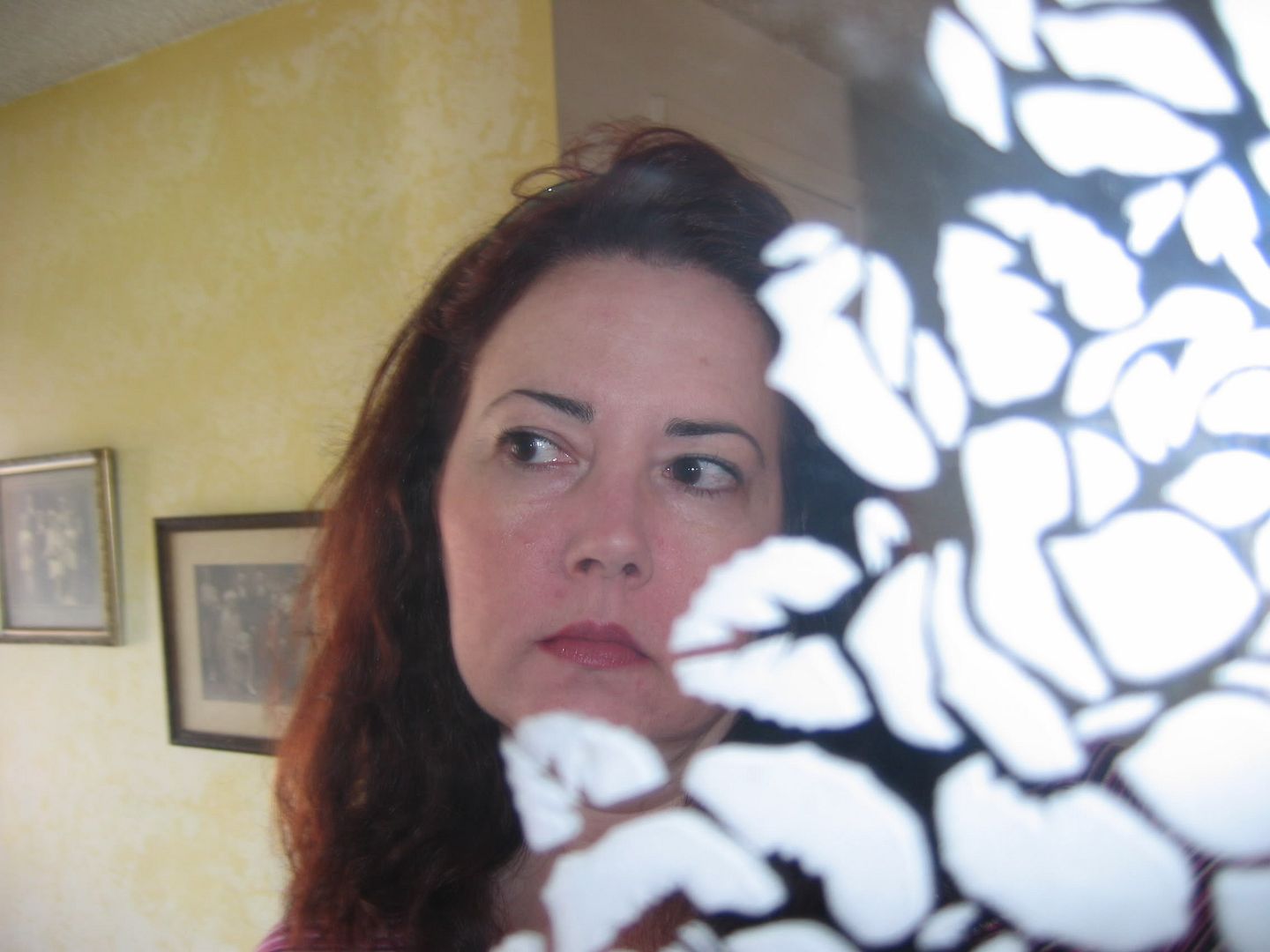 The theme for Self Portrait Tuesday's this month is Reflective Surfaces, i like this one. I think i can get with it again. If fact i think it was 3 weeks that i didn't post a SPT and they took me off the list. I don't blame them, but i'm going to ask to be included again.
Junior came over today and helped me put icicle Christmas lights on the outside of the house and he also helped me screw a cabinet door on, things that my dad has a hard time doing. He stayed for awhile tonight. We looked at some of my old photographs, it was fun. He even saw my old wedding photos, he told me i was a beautiful bride. I've invited him for Christmas Eve, we'll see. He has a hard time with the holidays.
He is more of a pessimist and i'm more an optimist, so we go back and forth and tonight he called when he got home and was excited because he had a phone message from his daughter saying she missed him, she loved him and to call her. There are problems there, but he mentioned to me, you know how you are telling me to be positive, and he felt that trying to be more positive made her call. Well, duh!