April 27, 2006
Well I'll be dipped....I've been trying for over an hour to upload some pics and I can't get it done. I just can't seem to concentrate or get things done right now. The stress is getting to me. (As I'm typing I figured it out, so pics are here now)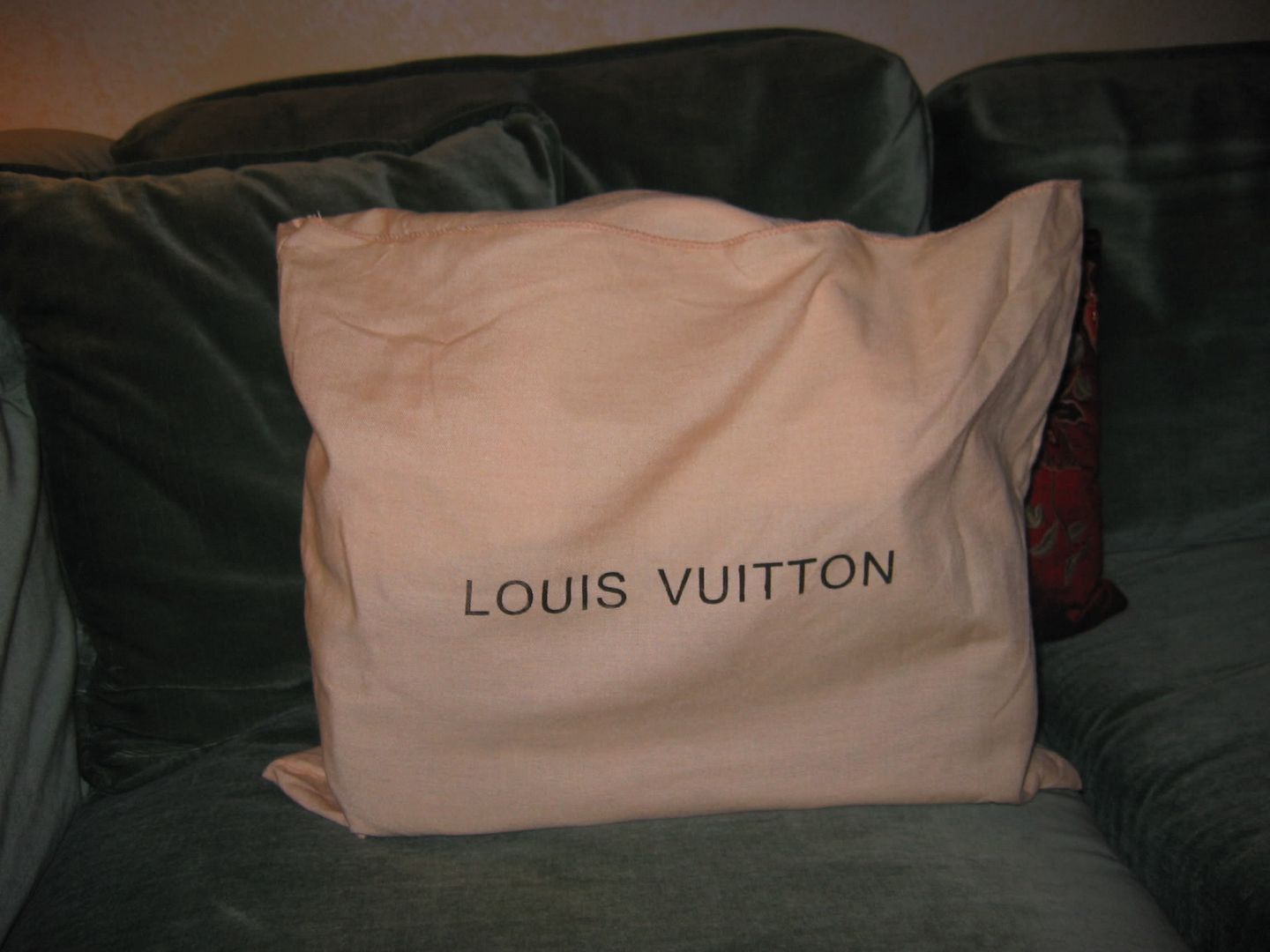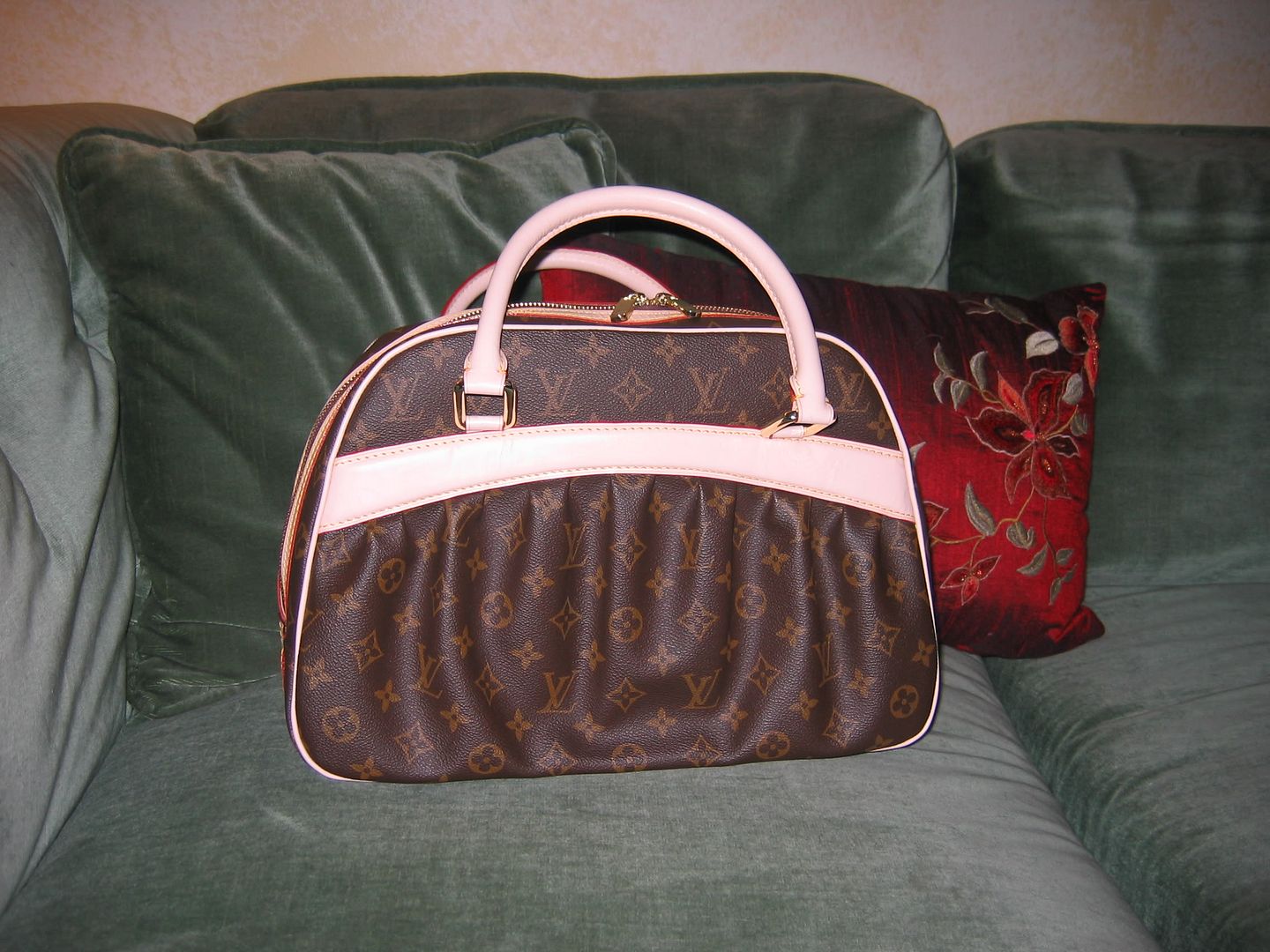 So my retail therapy involves winning a bid on a Louis Vuitton Mizi bag, which I received today and it is gorgeous! I'm so excited, I've never spent more than maybe $20-25 on a purse/handbag and I wanted a really nice one. One that I'd use every season, and hopefully not tire of. So I really like the LV brown/gold pattern and I'm really happy with my bag. It is gorgeous. The leather is beautiful and the detail is something else. I researched how much this bag would normally be, and it's sold out, you can't get one and I got it with shipping and taxes for about 1/10th of the price. It's the only way I could afford something like this.
Here's pics of my cardigan, it's going slow because I just don't have the time to knit right now. And it's killing me because it's fun to knit.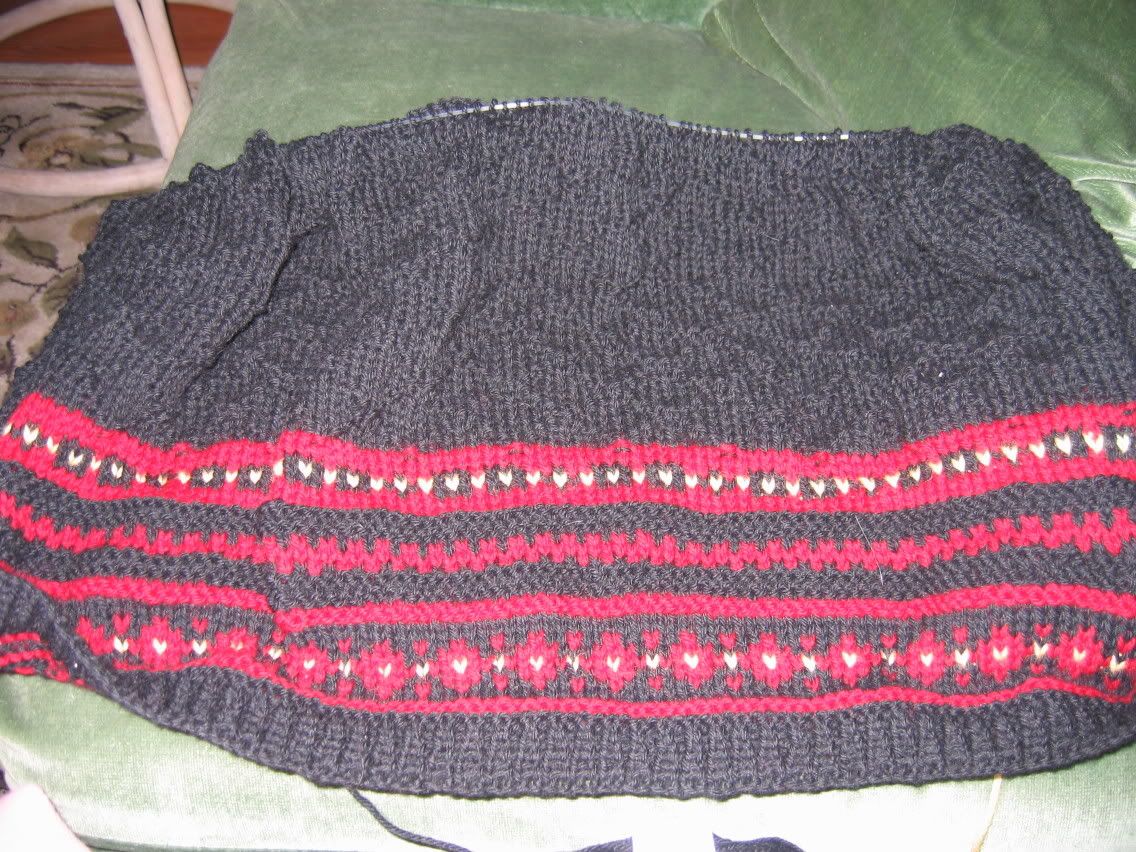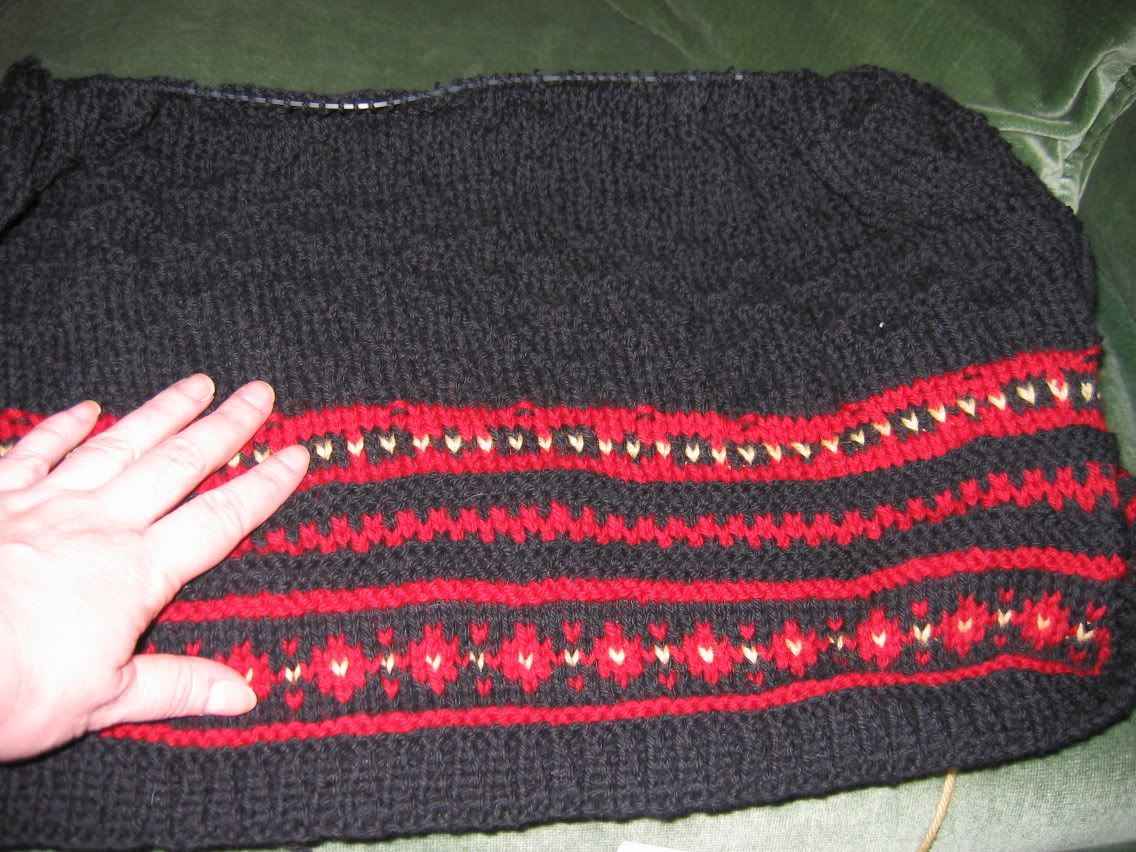 And finally, I received my yarn from
Knitn PurlZen
which is just so beautiful. I love them both, but I wish I was more careful because I thought they were both sock weight and the Fuzzy Navel I think is worsted. I like the weight of the Raspberry Mocha one. I'm hoping to make a pair of socks out of it. So I think I'm going to make a hat with the Fuzzy Navel color. Roxanne is very talented with the dying, I just love the colors.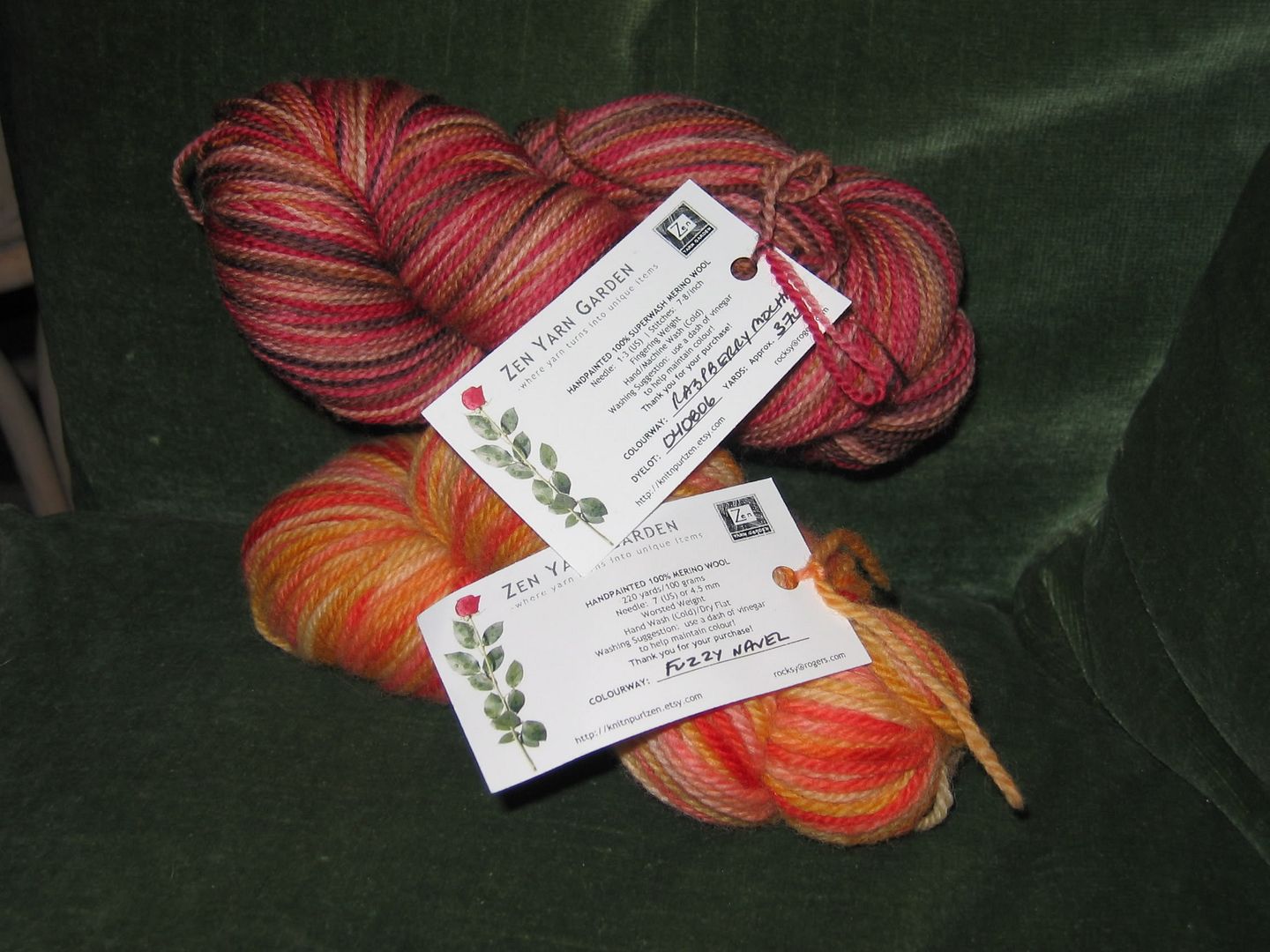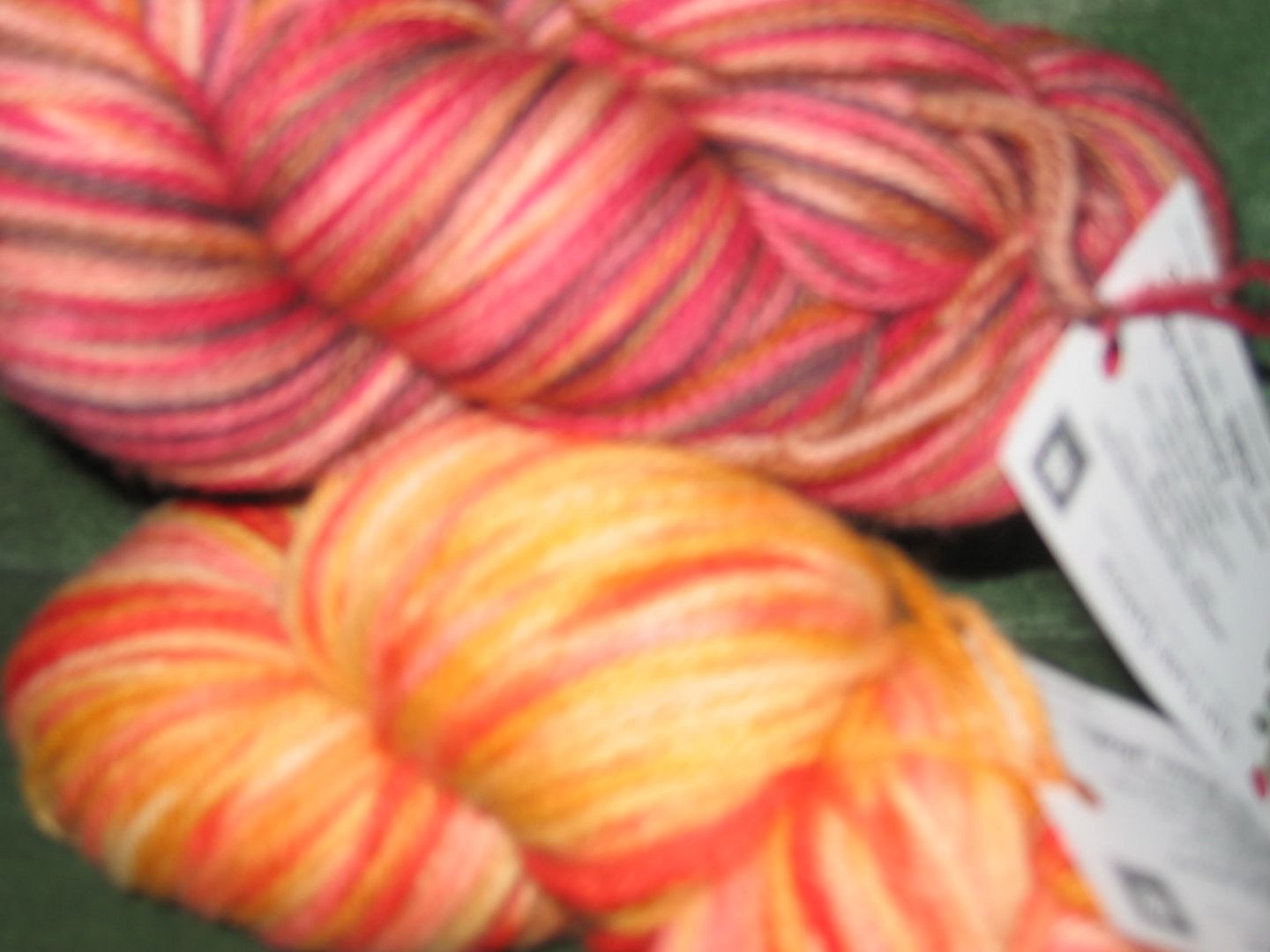 My dad is still in the hospital, he's not doing great, we're not sure he'll be able to come home, he may have to stay at a convalescent hospital, but we'll see. We want miracles! You just never know. I'm very stressed, I should be studying, but concentrating is hard for me right now.
The ex boyfriend is emailing me, missing me, but I'm not calling or responding. I'm better off by myself right now, sadly. I need good and positive things in my life.
A big thank you and hug to all of you for your prayers and kind words. It's a real pick me up when I see my "friends" and your comforting comments.