July 1, 2006
Here's Dixie so far!: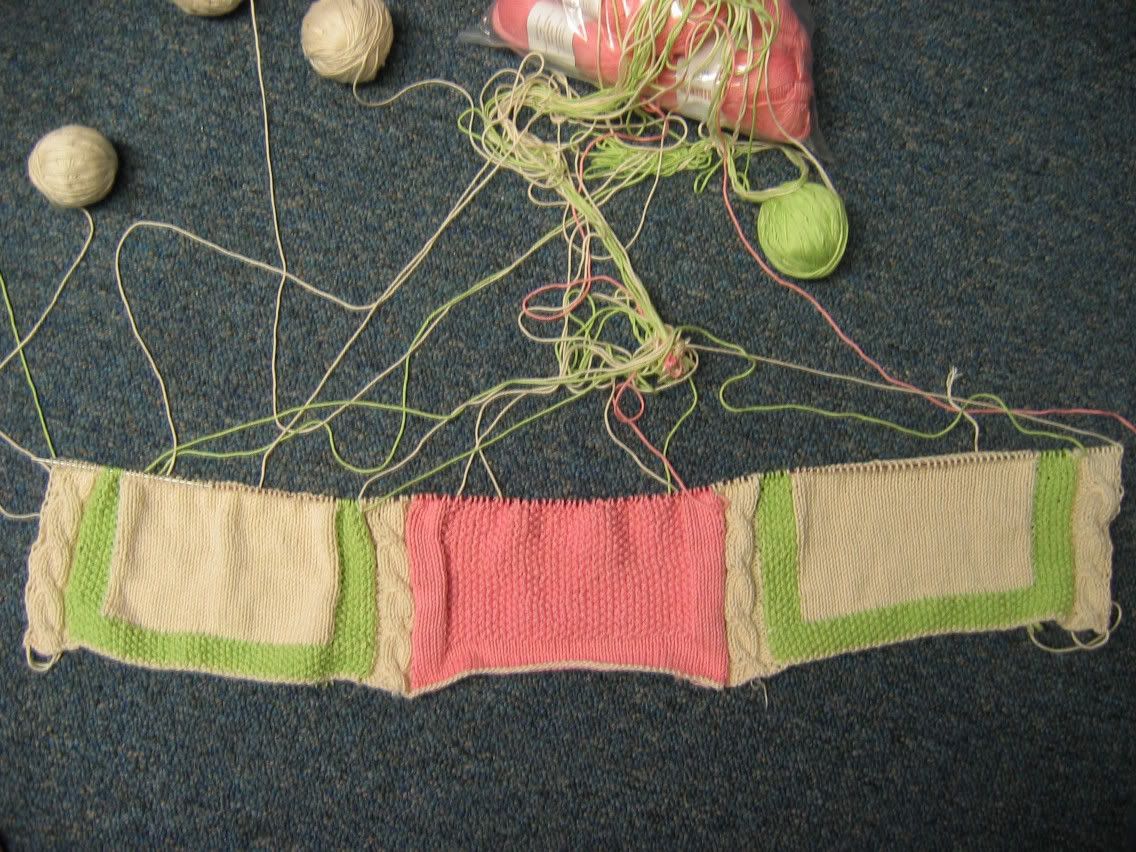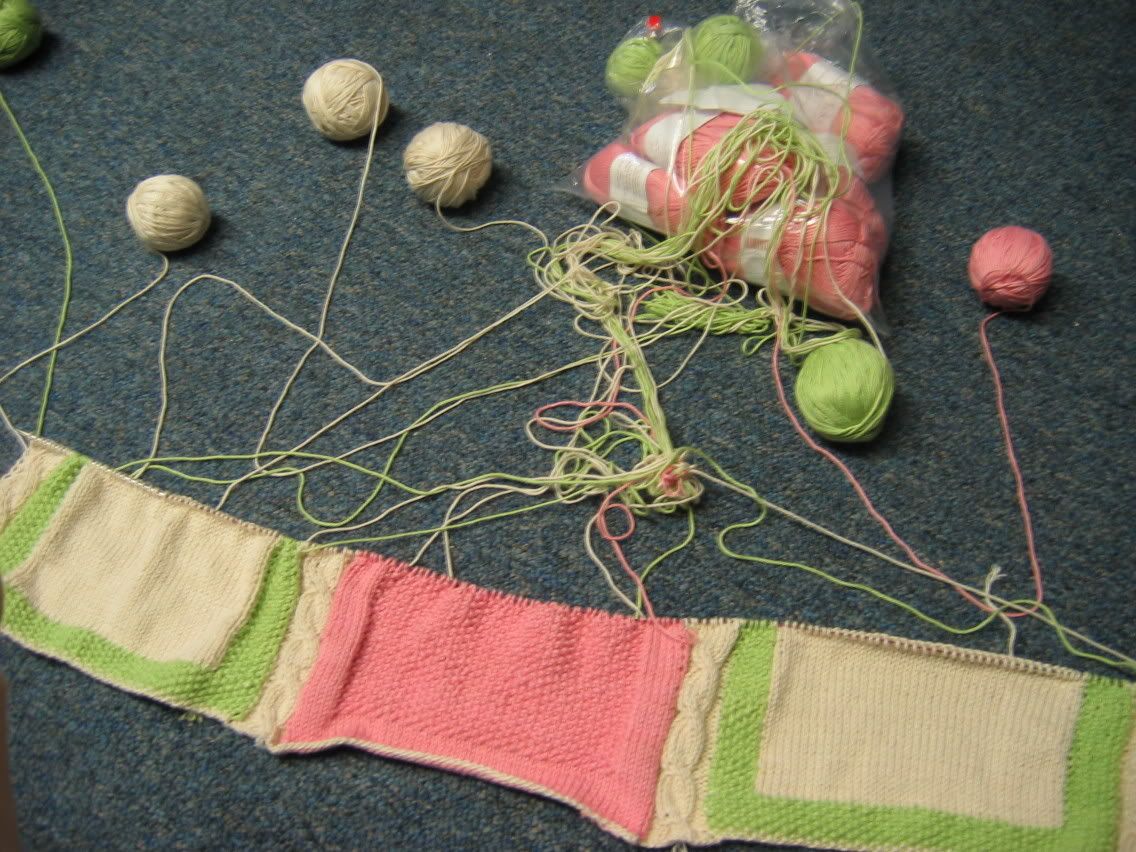 See my mess with the yarn tangle? I'm just going to deal with it because I want to knit this in one piece and then knit a cable top and bottom so there is a cable border all around it.
Mamacita and I had to go to the bank this a.m. to take care of some stuff after my Dad's death, adding me to some accouts, etc. That took forever, then we went and picked up my brother, we took him to the Mall. Very crowded, i'm sure because it's hotter than Hades here and nice and cool inside. I bought two Frederick's bra's (on sale) and I've never worn them before but they had my size and were reasonably priced. I got a pink one and an aqua one. Woowoo! I usually don't do color but I liked these. And then Mom had to get her pants that were tailored for her at Nordstrom and i went to the MAC counter. I got a new nail polish, an eyeshadow in a pretty pink and a neutral pinkie paint eyeshadow. Gosh I love that stuff. I'm getting my whole face done in a couple weeks by one of the MAC girls because i'm getting a limited edition of eyeshadows in a cute pallette and a brush set...I couldn't help it. So I think i'm going to see if my friend will go out with me for a drink that evening since i'll be all made up and cute. ;)
Here's a pic of our crazy cat Tom. He will only go on the cat tree when I put him there, especially up top. Pisses me off since we put that thing together, but i sometimes think he waits for us to leave and then uses it! Makes me feel better.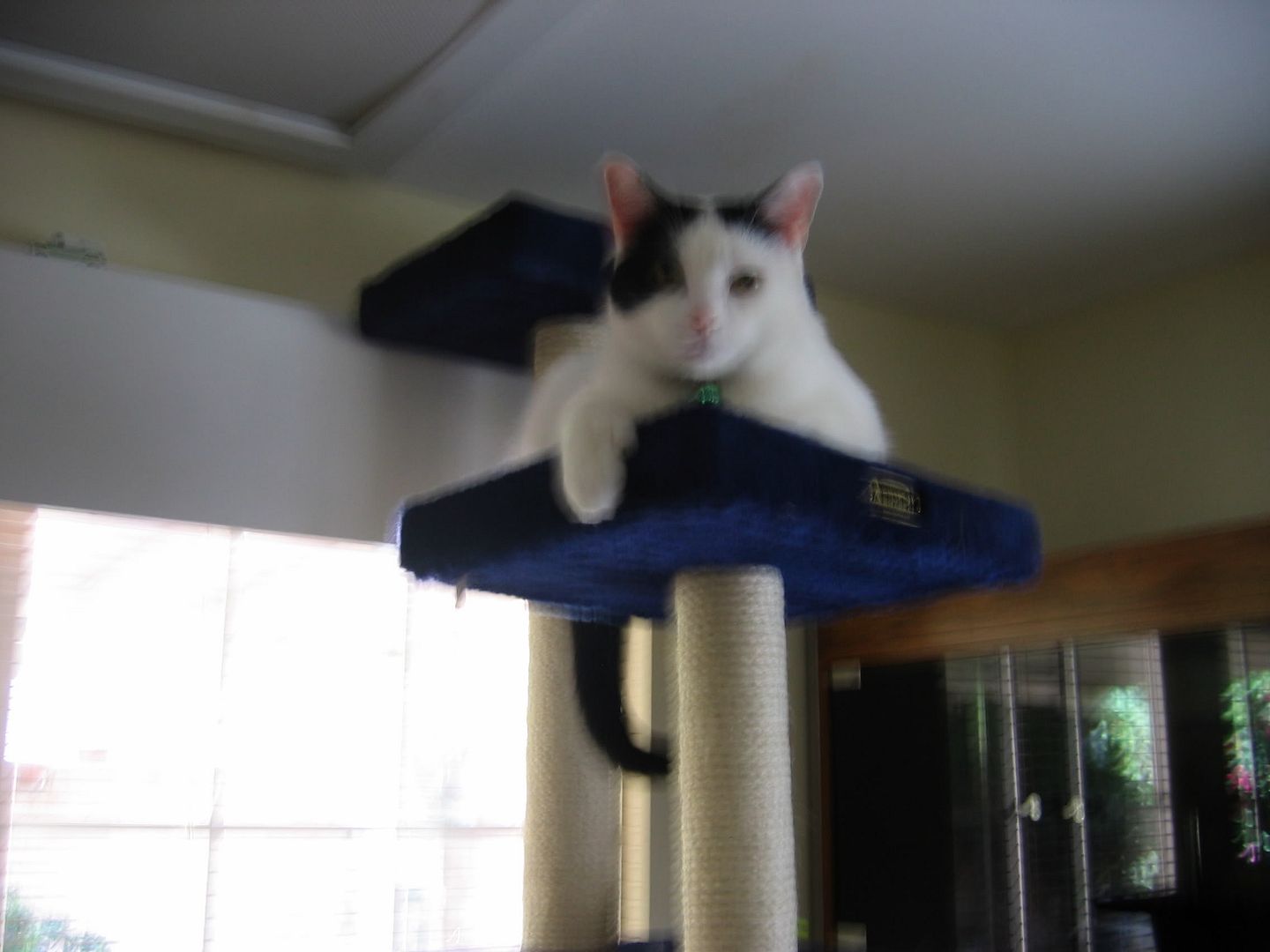 Hope you are having a cool weekend.