February 28, 2007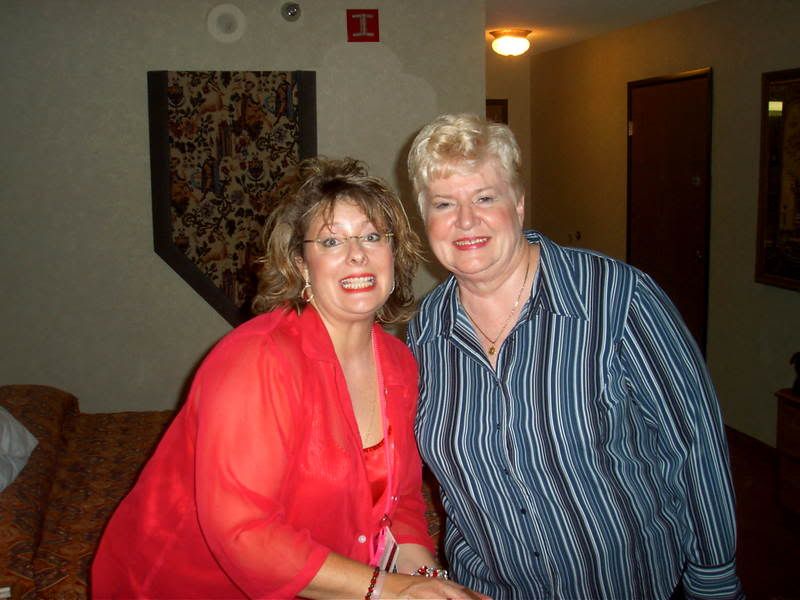 Happy Birthday to Julie!!
She's my buddy, my pal. We met in high school and life was never the same after we met. Oh, the stories we could tell... about old boyfriends, and Bob's Big Boy, and perms and partying and going to the beach and the desert and husbands and kids and our families. Nicknames we've had for each other, Mitch and Muttley, Spaz, Big Bird... :) She's one of a kind and the best friend a girl could have! We have a little tradition of calling on our birthdays to sing happy birthday to each other, and you have to end it with a big, HA HA! Well, Jul, enjoy your years and I hope your birthday is as special as you! (And we all know... you are SPECIAL!!)
Tom is adjusting well, I'd say he's more curious that mad about Henry. Henry is still skittish but he comes out to visit and when we hold him, oh, he's so sweet! I really can't wait til he feels comfortable to just be with us and Tom.
Thursday Thirteen is under new ownership and will continue with no lapse! Yeah, so come check my Thursday Thirteen tomorrow! And visit some of the other participants. I find it very interesting.
Labels: cats