November 16, 2007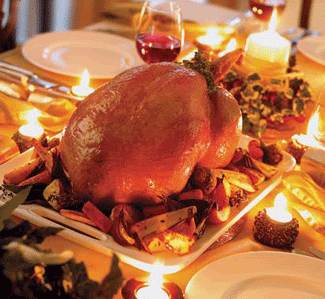 Appetizer
What was your first "real" job?
I think it was when I worked for a Title Company and I did order processing. It led to another really great position and was the beginning of my career.
Soup
Where would you go if you wanted to spark your creativity?
A yarn store is a great place, or a museum works.

Salad
Complete this sentence: I am embarrassed when…
Someone compliments me. I try to be gracious but I'm not really good at excepting a compliment.

Main Course
What values did your parents instill in you?
They taught me to be honest and have integrity and to work hard and have good work ethics. And they taught me that it's good to care about people.
Dessert
Name 3 fads from your teenage years.
1. Jeans that didn't have a zipper or buttons, they looked like a football seam with a zig zag string, they also were wide leg. 2. Really big hair, permed and highlighted and BIG! 3. Ralph Lauren perfume, the pretty red square bottle. Everyone wore it I think.
Labels: Friday's Feast