May 2, 2007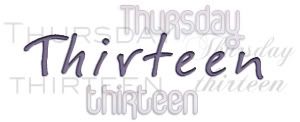 Thirteen Super Easy Recipes from

Mitchypoo

!
Crab Rangoon~ Soften 1 8 oz. of cream cheese, add 1 drained can of crab meat, add about 2 or 3 finely chopped green onions. Mix well. Take

won ton

wrappers, add about 1 large tsp. of the mixture to the center, use water to seal the edges or gather the ends up to purse the filling. Fry in oil until golden. Serve with sweet and hot sauce or just hot sauce. These are my brothers favorite!
Zucchini and Corn~ In a bowl put about 3/4 to 1 cup of frozen white or yellow corn, take 1 or 2 zucchini and slice over the corn, add 1 1/4 inch slice Velveeta and put on top. HEY! I like Velveeta, but you can use any cheese that you like that melts. Then cover with plastic wrap and microwave on high about 3 minutes, add for 1 minute intervals until the zucchini is slightly cooked, stir, salt and pepper to taste. Sounds weird, but try it, it's yummy.
Easy Cheese Dip~ If you can find canned Chili Laredo without beans, use that. Otherwise use your favorite canned chili without beans, add 2 8 oz cream cheese packages and put in the

crock pot

. Stir and serve with tortilla chips. Men seem to love this at parties.
Cream Cheese Log~ a definite crowd

pleaser

. Soften 2 pkg. of 8 oz. cream cheese, add 1 small can of crushed pineapple and drain very well, add about 1/4 cup finely chopped green pepper and about 1/4 cup finely chopped green onion. Mix. Put about 2 cups of chopped pecans or walnuts on wax paper. Then take the mixture and either divide into 2 balls or form into 1 large log. Put on the nuts and roll to cover. Put it in the fridge for awhile. Serve with

ritz

crackers or wheat thins.
Bacon and Peanut Butter Toast~ this is just comfort food, but you have to try this. Do the bacon and while still warm, put on top of the peanut butter. It gets all oozy and it's so good.
Tomato and Onion Salad~ cut about 5 or 6 tomatoes into wedges, add about 1/2 a med. red onion, sliced into thin slices or minced, add fresh basil or about 1 tsp. dried, drizzle about 1/4 cup extra virgin olive oil over it, enough to coat. Add about 1/4 tsp. salt. Mix it up and let it sit in the fridge. It'll create some juices and this is very refreshing.
Aunt

Reen's

Crab Dip~ spread 1 8 oz. package of cream cheese on a platter, add cocktail sauce over that, add 1 can drained crab meat over that, add about 1/2 cup of finely chopped green onion over that. Serve with crackers.
Super Easy Brownies~ This is so easy and so good. Make chocolate instant pudding with milk as directed, mix that into a box of any kind of chocolate or fudge dry cake mix. Add 1 bag of mini or regular size chocolate chips. Mix it all together, add nuts if you like. Put in a 9x13 pan and bake at 350 for about 40 minutes or until the center is not gooey. Let them cool, sprinkle with powdered sugar or just cut and enjoy. They are moist and scrumptious.
Chopped Salad~It takes some prep time but it's easy. Take iceberg lettuce and chop kind of small, add about 1/4

jicama

, chopped small, add about 3 pieces of fried bacon, crumbled, add 1/2 or a whole avocado diced, add 1/2 small red onion diced, add 1 or 2

tomatoes

chopped, add about 1/4 cup ranch dressing or your favorite dressing, toss and serve with fried onions on top.
Pineapple Boats~Take a fresh pineapple, leave the top on and cut in half lengthwise, then quarter. Cut the hard center core off. Cut the pineapple by cutting near the skin and then cut down the center and into chunks but leave on the skin or "boat" Then sprinkle with chili powder~yes--chili powder! Don't argue, just try it! Sprinkle with salt and then drizzle fresh lemon juice over. Serve with toothpicks or individually on plates and enjoy!
Egg-in-a-Hole~ This is what I want when I don't feel good or have an upset tummy. Take a piece of bread and with a glass, cut a hole in the middle, butter the bread and put in a pan over medium heat. Put a little butter in the hole and when melted, add an egg, salt and pepper to taste. When the first side is browned, flip over, when egg white is cooked, but center still runny, take out and eat.
Easy Pea

Hors

d'

oeuvres

~ Make your favorite tuna salad, not too runny, get pea pods and wash and pull the strings and open on one side, add tuna salad and serve.
Easy Chunky Guacamole~ Smash half the avocado and cut in pieces on the other half, use about 4 or 5

avocados

, add about 1 tsp. seasoning salt, lemon pepper and dashes of your favorite hot sauce like Tabasco or

Tapatio

. Serve with tortilla chips.
Are you hungry yet? If you try any will you let me know?!
Get the Thursday Thirteen code here!
The purpose of the meme is to get to know everyone who participates a little bit better every Thursday. Visiting fellow

Thirteeners

is encouraged! If you participate, leave the link to your Thirteen in others comments. It's easy, and fun! Be sure to update your Thirteen with links that are left for you, as well! I will link to everyone who participates and leaves a link to their 13 things.

Trackbacks

, pings, comment links accepted!
View More Thursday Thirteen Participants

Labels: recipe, Thursday13